Scorpio woman
SCORPIO WOMAN
A seductive sorceress, whose every move oozes pure magic from her fingertips, forever enchants your heart.
She is your lighthouse, leading you through the darkness of your soul, helping you to unearth the diamond hiding deep in your heart. Her protruding mind unveils all the secrets leaving no stone unturned.

Fierce, intense, and irresistible her passion floods you like a river bathing you in the most exotic sensations. With her piercing gaze, Scorpio woman disarms you in a split of second, as her magnetic pull takes you over. You have no other choice than to surrender to sublime and marvelous sensuality that pulsates from every atom of her being.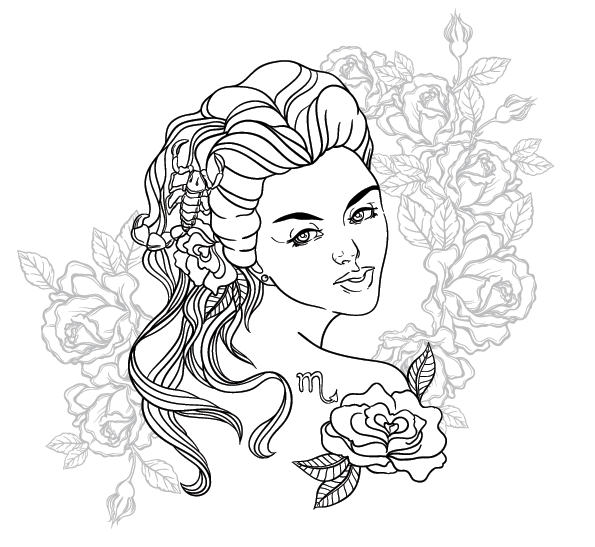 She is not for the faint at heart. Loyal, devoted and determined, her love is captivating like cascading waterfalls of her hair you want forever to get lost in. A fierce risk-taker, transformation is her middle name. She doesn't fear pain, she alchemizes it in her greatest power while she rises like a Phoenix from the ashes. Indestructible, no matter how many times she needs – she is reborn, coming back stronger than ever before. Scorpio woman is the epitome of the Goddess embodied in her passionate and courageous nature, radiating breathtaking and exhilarating energy.
Intrigued to know more about the Cosmic Goddess of your Sun sign? Get your free natal chart report today!