Pisces woman
PISCES WOMAN
Immortalized by your most daring fantasy, she is a dream within the dream forever haunting your heart.
Pisces woman is captivating and alluring like the most seducing sirene song, inviting her into her world of imagination – where everything is possible. You learn to love the chaos of her making, the subtle mystery and creativity that comes with the love that is so dreamy and inebriating.

She is the softness of the water, so giving and cleansing but also a raging wave that sweeps you off your feet from the distant shores. She surrenders to life with never-ceasing trust and intuition that all she needs is just to breathe and be. Her inner world is her rich garden, where she cultivates her dreams and desires. She teaches you that in fluidity and letting go you will find the greatest wisdom when the gates of true potential open up.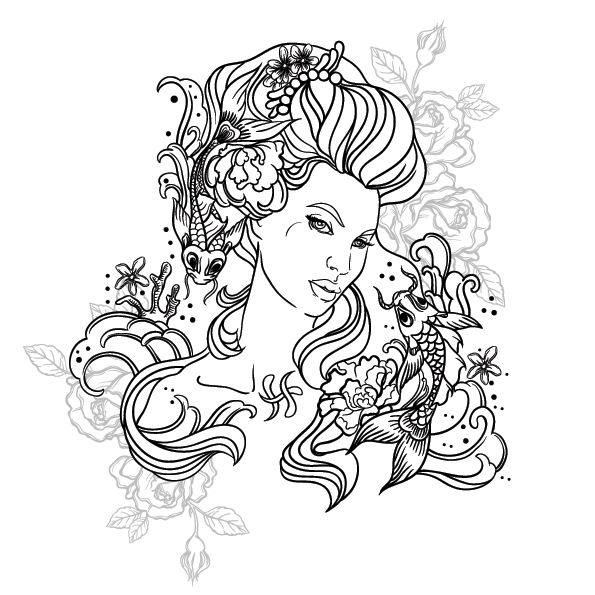 Compassionate and understanding she is the landing hand for those in need the most. And the healing force for those hurting the most. Her angelic face is your safe harbor so you can rest in the calmness of her eyes, and the tenderness of her touch. She doesn't need to speak. With her presence, she commands all the stars, the galaxies that swirl. The entire Universe beats in her heart. Pisces woman is the epitome of the Goddess embodied in her emotional and generous nature, radiating soothing and loving energy.
Intrigued to know more about the Cosmic Goddess of your Sun sign? Get your free natal chart report today!