Gemini woman
Gemini woman
Written on the pages of your most daring thoughts, she is a sweet spellbound mantra forever staying sealed on your lips.
Like a butterfly flying from one flower to another, she is friendly and social. As she mingles around, she curiously absorbs everything that surrounds her. She thrives on change, and easily adaptable, she always welcomes novelty and different perspectives.
Gemini woman is a friend that takes you on a great adventure and throws unforgettable birthday parties. She will seduce you with her intelligence and wit, always having clever words twirling on her plump lips. She will tell you the funniest stories, with a mischievous smile, making your heart sing and dance ferociously against your ribcage.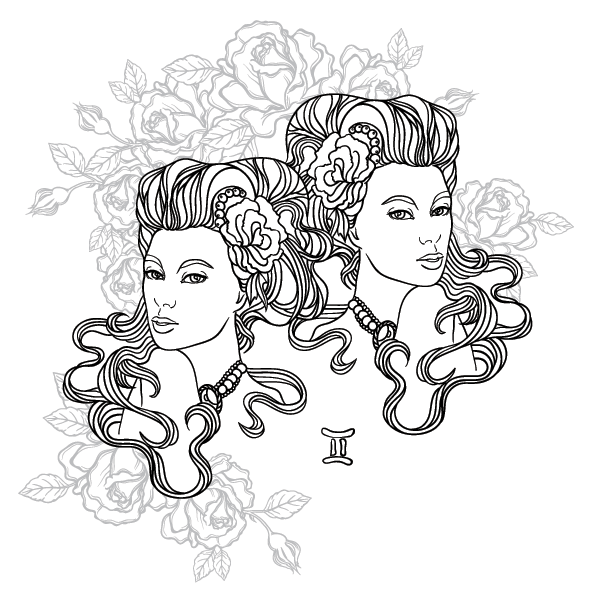 It's easy to fall in love with her child-like innocence. Playfulness that tingles on her fingertips, and feathery step that doesn't even touch the ground. She will make you feel like walking on the clouds while taking you by the hand as you traverse together through the worlds yet to be explored. She will teach you to enjoy every minute, every little thing of your life. Because, you'll realize she is the missing piece of the puzzle you've been looking for. Gemini woman is the epitome of the Goddess fully embodied in her adaptive and communicative nature, radiating with excitement and eagerness for life.
Intrigued to know more about the Cosmic Goddess of your Sun sign? Get your free natal chart report today!